Did you know that ...
... Russia is the world biggest country?
more
The greatest empire of all time
Felipe II was the emperor of the greatest empire of all time.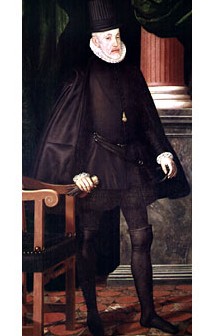 Felipe II (1527-1598), king of Spain (1556-1598), son and heir of king Carlos I (emperor Carlos V) and of Isabel of Portugal, got to govern on the huge set of territories integrated by the crowns of Castilla and Aragón, Navarra, the Rosellón, the Frank County, the Netherlands, Sicily, Sardinia, the Milanesan, Naples, diverse North African seats (Orán, Tunisia), Portugal and its Afro-Asian Empire, all discovered America and Philippine.
Without doubt, the ampler territorial unit of the modern age governed by a king.
Posted by Turrente (Translated by Curious)