Did you know that ...
... there is a big difference between mass and weight ?
more
King Kong (2005)
In King Kong (2005) a digital scene of New York with more than 90000 buildings was used .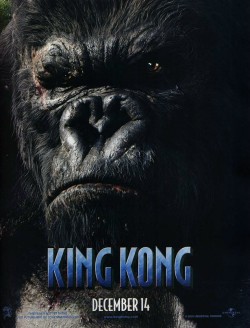 For the film a digital scene of New York of 1933 with more than 90000 different buildings was constructed . In fact only there were four blocks of a stop floor, the rest was added by computer.

In the film a scene was rolled where Denham, Driscoll and the crew build rafts to cross the lake. During the pass by this lake they are attacked by an aquatic creature, a "Piranhadon".

In the deepest part of the canyon, the insects that attack Jack Driscoll are giant versions of the Weta, a species of New Zealand. Also it is the name of the study of production of Peter Jackson.

Posted by Curious