Did you know that ...
... the duration of one year is 365 days and a quarter?
more
World littlest country
Then Vatican city is the wolrd littlest soberan state.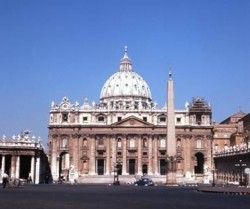 The world littlest sobrean stats is the Vatican City, with only 1000 inhabitants and 0.44Km² of extension. Is the state where is hosted the Holy See, the central government of the Roman Catholic Church.
The city has his own television channel, radio station and his own newspaper. Latin is the official language.
Posted by Curious